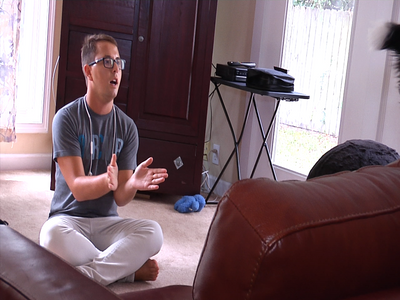 The Charles Lea Center is a national leader in providing supported living solutions so men and women can live more independently. Depending upon the individual's needs and desires, Direct Support Professionals, with the help of technology, provide the needed level of care, allowing the person to be more self-sufficient. 
Charles Lea Center staff is experienced at customizing supports and programs to fit the individual. In fact, it's what we do best. Our staff has been specially trained and understands the needs of men and women who are living alone for perhaps the first time in their life. 
Thanks to technology championed by the Charles Lea Center, these men and women can make a choice to live with limited care. However, we realize some people need and/or want more care and we provide that as well. 
The Charles Lea Center provides the following through the Innovations Waiver Services:
Supported Living 
Residential Supports
Community Living and Supports (for those working on transitions to independent living)
Community Networking
Supported Living Transitions 
Community Navigator 
In addition, the Charles Lea Center has the ability to provide state funded services, B3 services or private pay options.
Please contact us with any questions at ncinfo@charleslea.org or (910) 769-3247.