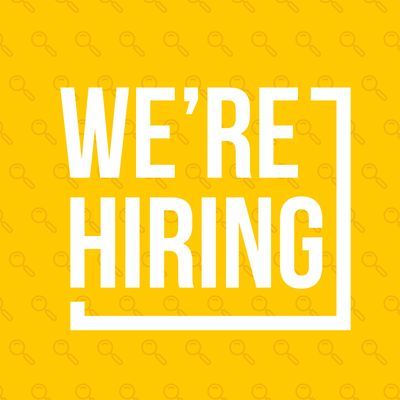 Current Vacancies
Please click here to see a complete listing of job openings and/or apply for a position. In addition to these open positions, at this time we also have immediate openings for Community Support Specialists.
A Community Support Specialist (CSS) works under the general supervision of the Program Manager.  CSS provides for the health, safety, accountability, supervision and training for people supported in the community. CSS assist people supported in all aspects of Community living enabling people supported to be as independent as possible and assisting them become part of the community in which they live.
We are dedicated to helping the people who utilize our services. If you're ready to make a difference, browse our openings or upload your resume and tell us your interests. We'll consider you for future opportunities.
Essential Duties:
Assist in assessing each person receiving services for their hopes, dreams, and desires then providing supports that facilitate achievement.     
Play an active part of persons circle of support.  Provide input and recommendations into assessment and planning processes and development of person plan. 
Provide needed support to help the person meet their emotional, physical, and medical needs.
Educate the persons on skills needed to be more independent in their own environment.  Help them gain or maintain skills in housekeeping, personal care, money management, meal preparation, social development, health and connecting with their community.
Attend all specialized training offered by the program for the benefit of the person supported.  
Assist the person with maintaining a clean and safe home.
Facilitate person-centered approaches, maintain positive relationship with person receiving services.
Administer medication timely and accurately without error.
Provide and assist person with their transportation needs.
Accurately complete all required documentation, including but not limited to shift notes, goals, incidents reports, medication administration, money management, appointments, accountability, etc.
Attend routine staff and team meetings.  
Be an advocate of persons served and assist people in developing necessary advocacy skills to speak for themselves.
Substitute for other community support specialist during periods of absence or in emergency situations. 
Will assure person supported is clean, groomed and dressed in clean, neat and appropriate clothing daily.
Assist people to ensure their home interior, exteriors, and grounds are clean, neat and well maintained. Ensure that furniture, appliances and equipment is clean, maintained and in good working condition.
Prepared and willing to accept that weather emergency may require modification of current work schedules to ensure people are accounted for and their safety and health are maintained.
Demonstrate respect for people being served, their families, advocates and volunteers.
Demonstrate knowledge of and adherence to the Center's policies and procedures.
Performs job in a professional manner while in the facility or in the community.
Maintain a cooperative relationship with coworkers and other administrative staff.
Maintain compliance with all annual trainings required.
Other duties as assigned.